To our dear friends and family,

We hope that you are staying healthy and safe during this challenging time. We want to share our special day with you. Therefore we are rescheduling our wedding to August 7, 2021. We are sorry for the inconvenience and hope you will join us on our new date. We cannot wait to celebrate with you all in 2021!

Love,
Thomas + Melissa





Our Story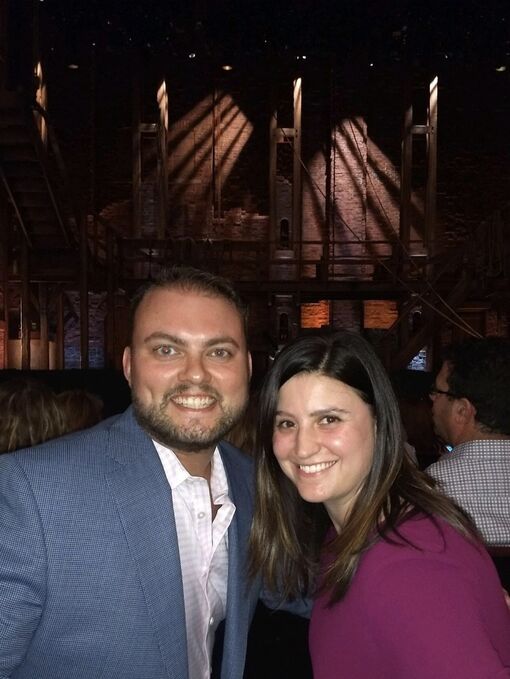 We met in Chicago in August of 2017. Our first date was one for the books. It took place in September during Melissa's first week of school. Tom may have not known it was confirmed until the late afternoon and Melissa showed up a little over an hour and a half late (it gets later every time Tom tells the story). Despite these minor setbacks, we both agree that it was the best date of our lives.
We spent the next two years exploring and enjoying Chicago, introducing each other to our family and friends, traveling, and making sure Robot would not bark at Melissa when she entered Tom's apartment.
Tom proposed at home, on the rooftop overlooking Chicago, on October 25, 2019. Similar to our first date, it did not go exactly as planned. We went to dinner and when we got home Tom asked Melissa to go have a drink on the roof. She immediately replied, "No, it is cold out". He eventually convinced her but said he needed to get a coat within 5 minutes of being on the roof. He recruited the dogs and put the ring on Gigi's collar. Gigi then preceded to explore the gutter of the roof, while Robot immediately jumped into Melissa's lap. After about 15 minutes of Tom sweating due to Gigi's exploration, Melissa decided it was time to go in. Tom asked her to fix Gigi's collar. She noticed the ring, Tom got down on one knee, and asked the question that leads us to where we are today!
Wedding Week
We are excited to share the Columbia River Gorge with our family and friends! Melissa grew up going to the Gorge on weekends to a family ranch in the area and has a lot of great memories with family and friends. Melissa and Tom have had fun exploring the area together.
Tom and Melissa will be in Hood River from Wednesday to Sunday. If you wish to turn our wedding into a vacation, we would love to hang out with you leading up to the wedding. Please check back for further information. We would love to share and explore the Gorge with you!